📱 Mastering iPhone Filmmaking: Shoot Cinematic Videos Without Gimbals or Add-Ons 🎥
Are you eager to unlock the full potential of your iPhone for creating cinematic videos? 🤩 Look no further! 📱 In this blog, we're going to show you how to produce stunning videos using just your iPhone, without the need for expensive equipment like gimbals or lenses.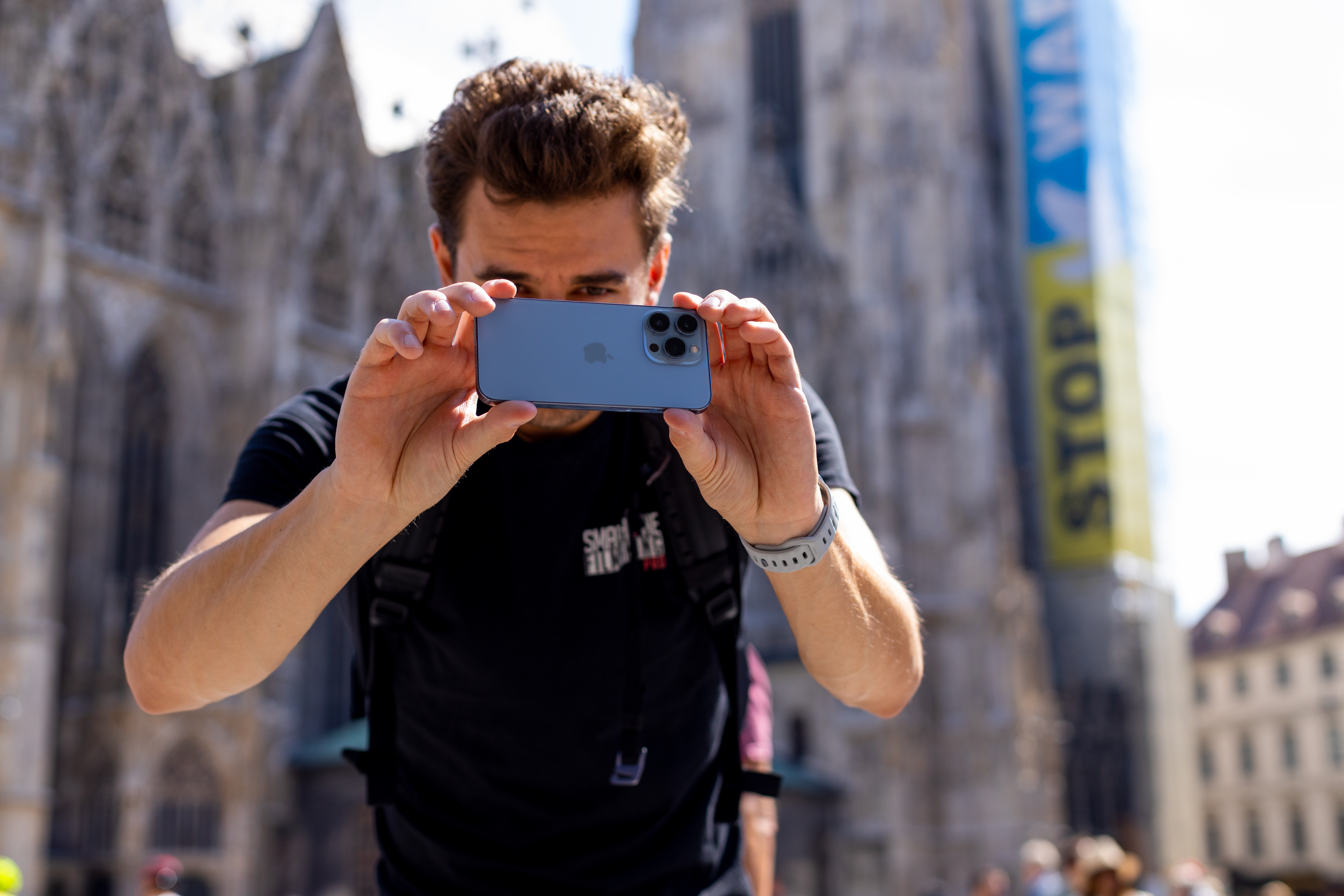 The truth is, your iPhone is more capable than you might think. We'll reveal the secrets behind creating incredible videos with your iPhone.
Let's dive into the key takeaways!
🎥 Optimal Settings:
Learn the best camera settings, including shooting in 4K at 60 frames per second, to achieve the sharpest, most professional results.
📷 Focus and Exposure Control:
Discover how to lock focus and exposure, essential for consistent and well-exposed shots, even in changing lighting conditions.
📏 Framing and Composition:
Utilize gridlines and framing techniques to ensure your shots are well-composed and visually appealing.
🏃 Adding Motion:
Explore techniques for adding smooth motion to your videos, even without a gimbal. Learn why the ultra-wide angle lens can be your secret weapon.
🔄 Mastering Transitions:
Elevate your videos with seamless transitions like the whip pan, achievable right in-camera with your iPhone.
🌳 Creating Depth:
Uncover the art of creating depth and a shallow depth of field in your videos for a cinematic look.
🌅 Golden Hour Magic:
Discover the magic of shooting during golden hour, the times just before sunrise and sunset, for breathtaking lighting.
🤳 Filming Yourself:
Learn tips for filming yourself effectively, including why using the back camera is often the best choice.
🔍 Rack Focus:
Explore the technique of rack focus to shift the viewer's attention between subjects, adding depth and storytelling to your videos.
🎬 Editing Like a Pro:
While we can't cover the entire editing process in this video, sign up for our pre-launch list for a CapCut master class, where you'll learn how to edit and color grade your iPhone videos for that final cinematic touch.
🚀 Ready to take your iPhone filmmaking to the next level? Visit us on YouTube to see how all these techniques work. Your iPhone has the potential to be your ultimate filmmaking tool. Start creating stunning cinematic videos today - Happy shooting!🌟
---
Join Our Brand New CapCut Masterclass 50% OFF and get ACCESS to our Private Facebook Community FREE
Ready to level up your video editing game? If you're hungry for more editing skills, join our CapCut Masterclass. It's a treasure trove of knowledge where you'll become a video editing maestro. Don't miss out on this exclusive opportunity to enhance your skills and capture moments like a pro. Join our masterclass now and unlock the potential of your smartphone editing skills. Join us today and embark on an incredible journey into the world of editing viral video content!