🎥 Mastering Smartphone Videography:
Tips for Stunning Videos
Many believe they need fancy equipment to create jaw-dropping videos, but the truth is, your smartphone is a powerful tool. In this blog, we'll guide you through important points for shooting and editing cinematic videos using just your smartphone. 📱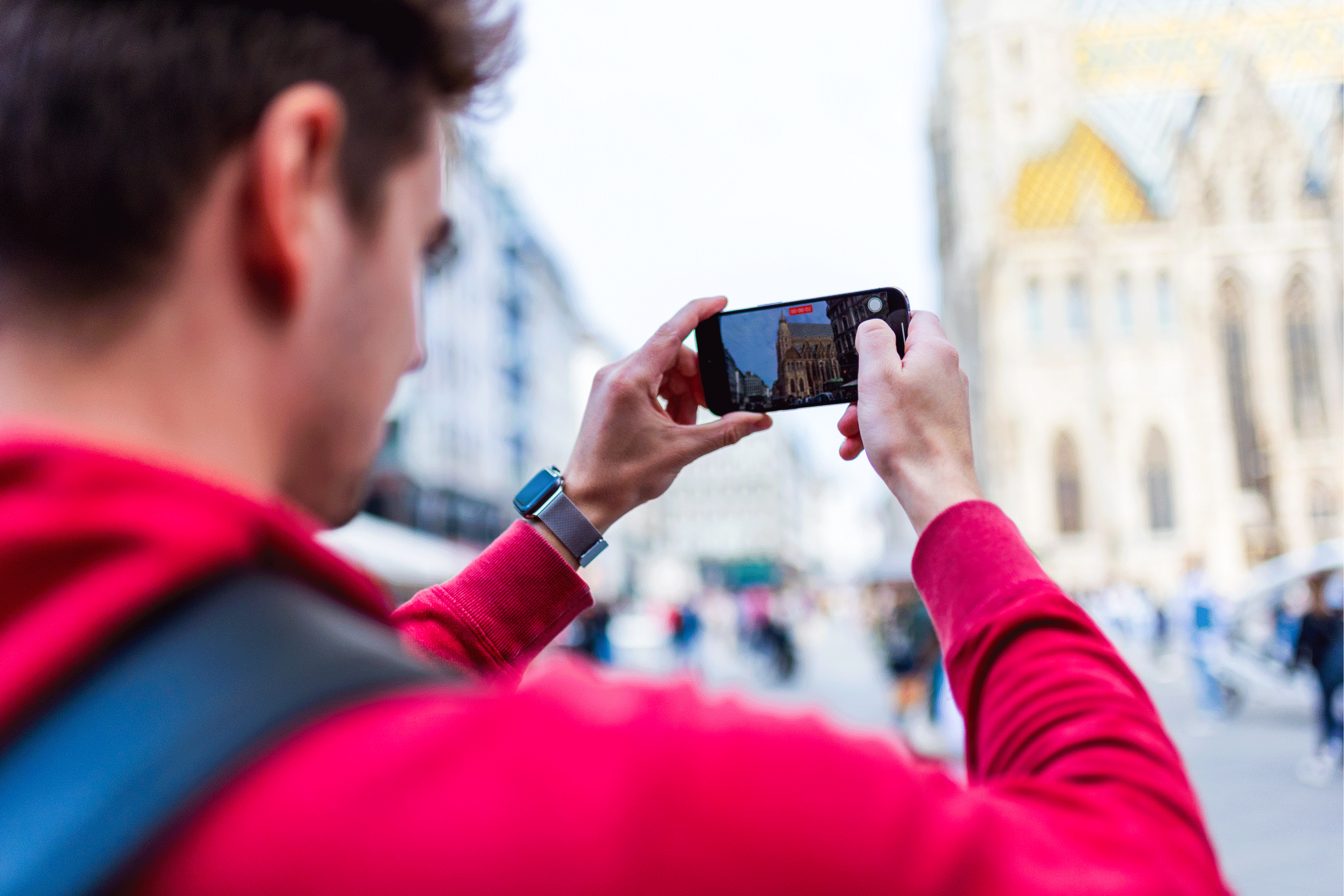 Here are the most important tips 👇
📱 Unleash the Power of Your Smartphone Camera
Many people overlook their smartphone's potential for great video. Using the automode won't make it. Instead of using it learn how to maximize your smartphone's camera capabilities for stunning footage. That means to be aware of settings like, focuse, exposure, lightning and more.
🎬 Best Settings for Professional-Looking Videos
A lot of option don't make stunning videos automatically. Before shooting, discover the optimal camera settings for shooting cinematic videos for your filming goal with your smartphone, from resolution to frame rate. A lot is also about what kind of smartphone you're using.
🔒 Mastering Focus and Exposure
Unlock the secrets to locking focus and exposure on your smartphone, crucial for consistent and professional-looking videos, especially if you're taking shots with an iphone.
🚶Adding Smooth Movement to Your Shots
Add dynamic flair to your videos with handheld movement tips. ITo get rid of boring videos learn how to make the most of your smartphone's built-in stabilization.
🎥 Seamless Video Transitions with Your Smartphone
Create visually stunning transitions in-camera with your smartphone. Using techniques just like the art of the whip pan, for example, which helps you make your video production look professional.
🌄 Creating Depth and Shallow Depth of Field
Elevate your storytelling with depth and shallow depth of field techniques. Make your subjects pop against a blurred background.
🌅 Filming During Golden Hour
As the sun is chaning position, so must you. Capture the magic of golden hour for the most visually pleasing and flattering lighting in your videos. Best time for videographers are morning and evening glories.
🤳 Filming Yourself on the Back Camera
Shooting yourself? Instead of using the front camera, experience why and how the back camera is essential for high-quality self-captured footage.
🎞️ Rack Focus on Your Smartphone
The art of rack focus with your smartphone will create cinematic effects and draw attention to specific subjects.
✂️ Video Editing for Cinematic Excellence
Just shooting won't make it. Dive into the editing process to transform your raw footage into cinematic masterpieces. Discover the secrets of color grading and more.
🌟 Conclusion
Smartphone videography doesn't require expensive equipment. You just have to know how to best use it. With these tips, your smartphone becomes a powerful filmmaking tool. Unlock your creativity and produce stunning videos with ease.
---
Join Our Brand New CapCut Masterclass 50% OFF and get ACCESS to our Private Facebook Community FREE
Ready to level up your video editing game? If you're hungry for more editing skills, join our CapCut Masterclass. It's a treasure trove of knowledge where you'll become a video editing maestro. Don't miss out on this exclusive opportunity to enhance your skills and capture moments like a pro. Join our masterclass now and unlock the potential of your smartphone editing skills. Join us today and embark on an incredible journey into the world of editing viral video content!