Is iPhone 15 Pro with Blackmagic Video App the New DSLR Killer?
In this blog, I'll explore the capabilities of the iPhone 15 Pro and the Blackmagic Video App. As a filmmaker accustomed to traditional cameras like the Canon 1DX Mark I, I've often pursued the highest possible quality. However, in recent times, I've found myself increasingly reaching for my iPhone for social media content creation. The question arises: Can iPhone 15 Pro, coupled with the Blackmagic App, outperform a dedicated DSLR or professional video camera?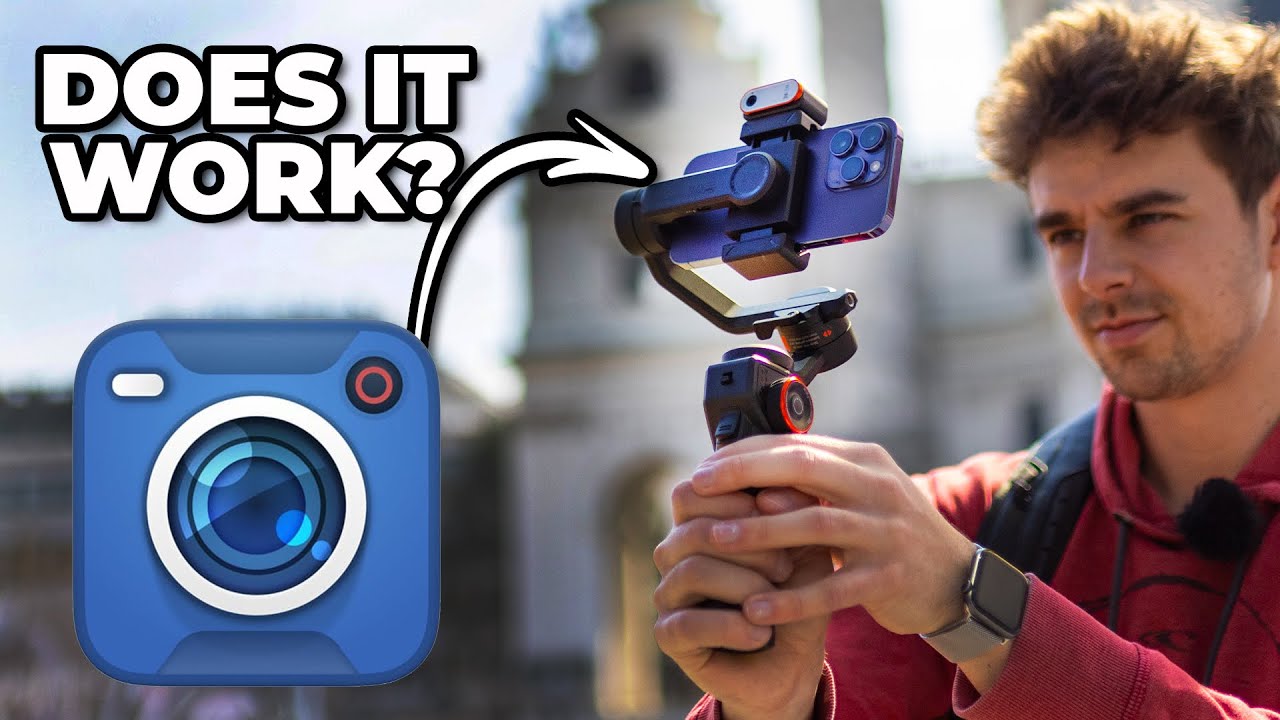 Unveiling the Potential of iPhone 15 Pro
I've previously examined the iPhone 12 Pro's potential as a DSLR killer, but it fell short. Fast forward to the iPhone 15 Pro—now capable of shooting in ProRes, logging, and employing the Cinematic mode, producing a shallow depth of field. The quality of videos captured on the iPhone 15 Pro is nearly indistinguishable from those recorded on a professional video camera, especially when viewed on smartphone screens. Yet, distinctions remain in sensor size, low-light performance, and depth of field.
Unlocking Quality with Blackmagic Video App
Optimizing the iPhone's potential involves using apps like the Blackmagic Video App. This app, though not sponsored, stands out for its extensive functionalities, akin to Filmic Pro but for free. I'll delve into recommended settings for optimal results, emphasizing frame rates, lenses, ND filters, and even color space options like shooting in Apple Lock HDR.
Enhanced Functionality with Gimbal Integration
Compatibility with 3-axis gimbals, like the Hohem iSteady M6, is a significant boon for iPhone videography. While lacking the full functionality found in native integrations with other apps, the simple start/stop recording function suffices for many users. The combination of the iPhone 15 Pro, Blackmagic App settings, and a 3-axis gimbal promises impressive results.
Smartphone vs. DSLR: The Ultimate Choice
The debate between investing in a smartphone setup versus a professional camera involves considerations of cost, size, and versatility. While professional cameras offer distinct advantages, the convenience and quality achievable with the iPhone 15 Pro, particularly in social media content creation, present a compelling case.
Conclusion
Ultimately, iPhone 15 Pro, coupled with the Blackmagic Video App, comes remarkably close to rivaling professional cameras. For aspiring filmmakers or those on a budget, leveraging the iPhone's capabilities, supported by powerful apps, can yield astounding results. If you're curious to explore further, check out our full master class linked below!
---
Join Our Brand New CapCut Masterclass 50% OFF and get ACCESS to our Private Facebook Community FREE
Ready to level up your video editing game? If you're hungry for more editing skills, join our CapCut Masterclass. It's a treasure trove of knowledge where you'll become a video editing maestro. Don't miss out on this exclusive opportunity to enhance your skills and capture moments like a pro. Join our masterclass now and unlock the potential of your smartphone editing skills. Join us today and embark on an incredible journey into the world of editing viral video content!