How to Shoot Epic Travel Videos with Your Smartphone
Welcome back to Smartphone Filmmaking Pro! Today, I've got a treasure trove of tips and tricks to help you shoot jaw-dropping travel videos. While on vacation enjoying all the stunning views, we want to capture all of them as best as possible, so that we can create lifelike memories.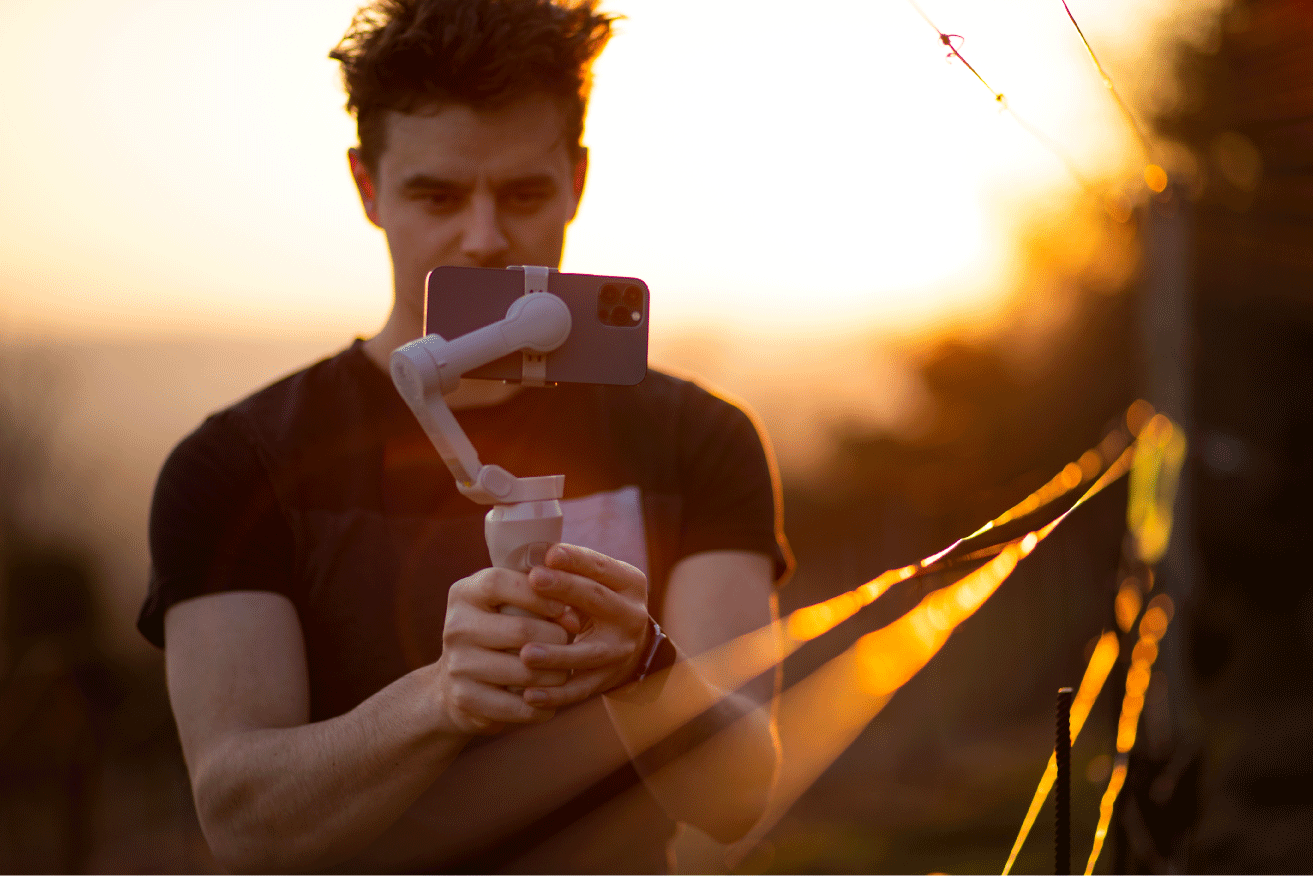 Here are 5 Pro Secrets How 👇
Step 1: Master the Right Settings 📱🎥
First things first, nail your camera settings. For those stunning travel videos, regarding the settings I recommend 4K at 60 frames per second (fps). It's the sweet spot for high-quality footage. Don't get bogged down with too many settings. Instead, use the native camera app - works great. Want more control? Try out some apps like Filmic Pro.
Step 2: Arm Yourself with the Right Gear 🤳🏞️
A smartphone is your filmmaking Swiss Army knife, but adding a 3-axis gimbal can elevate your game. It's not a must, but it's a game-changer. It will turn out to be a great help. so don't sweat over the gear; focus on your skills first.
Step 3: Capture Multiple Angles 🔄🎥
Variety is key! Capture the same scene with different focal lengths. Go wide for context, medium for detail, and use that telephoto lens to zoom in for drama. It'll give you more storytelling options later.
Step 4: Plan Your Transitions 🎬🌟
Transitions are the spice of travel videos. Whip pan and dip to black are two easy yet effective transitions to master. Plan them beforehand for a seamless and professional look.
Step 5: Edit in Your Mind 🧠✂️
Think like an editor while you shoot. Having a rough edit plan in mind will make shooting a breeze and save you headaches in post-production. As a result, your shots will be stunning.
Bonus Step: Shoot More Than You Think 📽️📸
Don't skimp on capturing footage. Shoot more than you think you'll need. Having extra clips gives you creative freedom during editing. Sometimes the unnecessary shots, however short they may be, turn out to be game changers and the important key to cinematic videos.
Conclusion 🌍📹
There you have it, our five pro secrets for creating epic travel videos with your smartphone! Remember, your smartphone is your filmmaking powerhouse – it's all about how you use it! Now, go out there, capture the world, and turn it into cinematic gold. 💫🎞️
---
Join Our Brand New CapCut Masterclass 50% OFF and get ACCESS to our Private Facebook Community FREE
Ready to level up your video editing game? If you're hungry for more editing skills, join our CapCut Masterclass. It's a treasure trove of knowledge where you'll become a video editing maestro. Don't miss out on this exclusive opportunity to enhance your skills and capture moments like a pro. Join our masterclass now and unlock the potential of your smartphone editing skills. Join us today and embark on an incredible journey into the world of editing viral video content!