Behind the Scenes of Filming a BMW Commercial: A Filmmaker's Dream 🚗📽️
Have you ever wondered what it's like to create a commercial for a luxury brand like BMW? Well, wonder no more! In this blog post, we're taking you behind the scenes of a dream come true for filmmakers and car enthusiasts like me. From planning to shooting, we'll walk you through the entire process, sharing insights, tips, and even some smartphone magic. So buckle up and let's dive into the world of BMW filmmaking!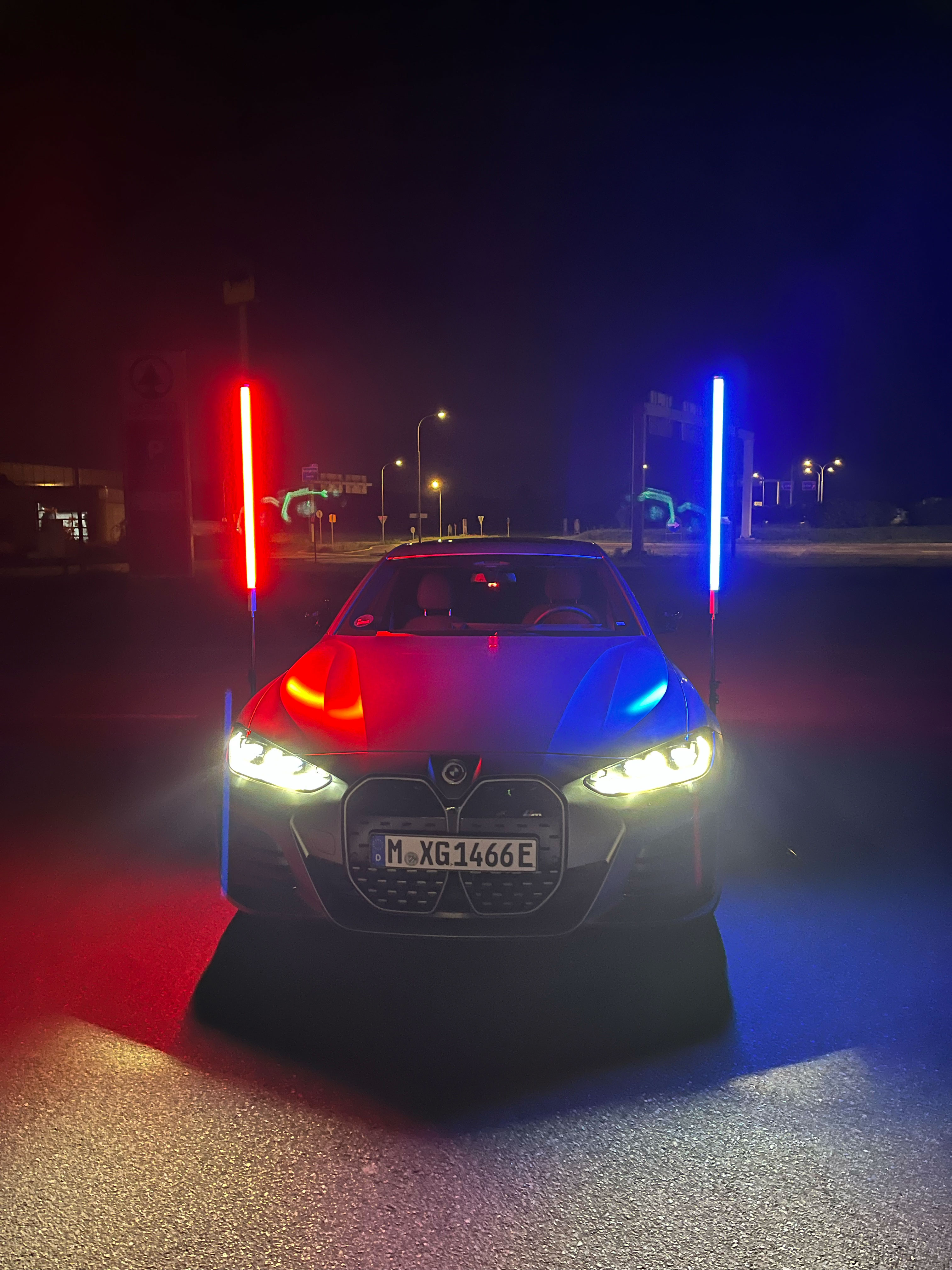 Step 1: The Concept and Planning 📝🤔
My dream project started with a clear vision – showcase the BMW I4 M50, an incredible electric car, and highlight both its performance and sustainability. Planning was key, with shot lists, location scouting, and gear selection taking center stage. My mantra: a well-planned shoot is a successful shoot!
Step 2: The Gear 📷🎥
You might be surprised to learn that you don't need a Hollywood-style budget to create stunning car videos. My main tool was the Canon R5C camera, known for its exceptional image quality. Paired with a selection of lenses (35mm, 85mm, and 70-200mm) and a three-axis gimbal, I was ready to capture cinematic magic.
Step 3: Camera Settings 📸🌄
My camera settings were kept simple and effective. Shooting in 4K at 24 frames per second provided that cinematic feel. A shutter speed twice the frame rate ensured smooth motion. ISO was maintained around 800 to keep noise at bay. And white balance was adjusted on the fly to match the changing lighting conditions.
Step 4: The Shooting Process 🎬🚗
Filming a BMW commercial is no easy feat, especially when you want to capture dynamic shots: the best times for shooting (hint: sunrise is golden), the importance of capturing a variety of shots and even the excitement of using smartphones for certain sequences. Safety always came first when shooting those thrilling tracking shots!
Step 5: Smartphone Filmmaking 📱🎬
Surprisingly, smartphones played a significant role in creating this BMW commercial. I used the iPhone 14 Pro and the Samsung Galaxy S23 Ultra, along with a gimbal and additional gear, to capture specific shots. The smartphone's versatility, especially for interior shots and handheld sequences, was a game-changer.
Lights, Camera, BMW! 🌟🎬
Filming a BMW commercial is a dream come true, but it's not without its challenges and hard work. From planning and gear selection to camera settings and the thrill of smartphone filmmaking, means also that creating stunning car videos is within reach for any filmmaker.
So, if you've ever dreamt of making your car videos, this commercial is an inspiring example of what's possible. And if you want to learn more about the editing process, check out our Smartphone Filmmaking Pro Master Class. It's your ticket to creating cinematic car videos that turn dreams into reality.
Stay tuned for more filmmaking adventures and creative insights. Happy shooting!
---
Join Our Brand New CapCut Masterclass 50% OFF and get ACCESS to our Private Facebook Community FREE
Ready to level up your video editing game? If you're hungry for more editing skills, join our CapCut Masterclass. It's a treasure trove of knowledge where you'll become a video editing maestro. Don't miss out on this exclusive opportunity to enhance your skills and capture moments like a pro. Join our masterclass now and unlock the potential of your smartphone editing skills. Join us today and embark on an incredible journey into the world of editing viral video content!